---
Belfry update (distanced ringing)
Did you notice the silence on Sunday mornings during height of the lockdown? Noticing the absence of something (as opposed to its presence) is a knack, but I certainly noticed it in relation to church bells.
Nowadays Sunday mornings are not quite as silent as they have been. We are ringing a few bells. But it is tricky because one has to maintain social distance for folk outside one's own household.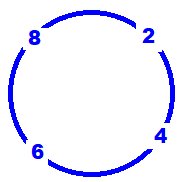 So we can ring four or five bells. If you recall that the bells are numbered 1 to 8 and that they are positioned in a circle, you can see that we can easily ring numbers 2,4,6 and 8 (four bells) while maintaining some separation. But the resulting music is not very palatable.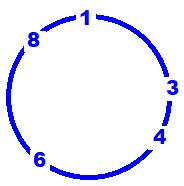 In order to make betteer music we need to ring five bells, but in order to do that we need two pairs plus one, where the pairs are drawn from the same household, such as a married couple.

The great and good of the ringing fraternity are exploring ways of modifying the rules, but don't hold your breath for results. The chances of us ringing six or eight bells in the near future are not high.
Meanwhile what of our neighbours? One of our close neighbours is the parish of Hurst and their Tower Captain says "We have resumed limited ringing at St Nicholas. We have been ringing since the restrictions were lifted in July, usually every other week to coincide with services. We have mostly been ringing four bells only, although have managed five on one occasion using two family groups plus a single. Ringing for 15 mins only as per guidance."
Somehow St Paul's are ringing a larger number of bells than us. Their Tower Captain tells me "We are fortunate in having a well ventilated tower and ringing takes place with the door and all windows open. We have provided facemasks and hand sanitizer. The sanitizer is liquid high alcohol and leaves less sticky residue. We hope the windows being open helps reduce the alcohol effects. We are also fortunate in having a number of ringers from one family bubble which enables us to ring up to eight bells when all are present and correspondingly less if not."
In conclusion, if you enjoy hearing the bells (and who doesn't?) come early to All Saints and hear the hand-bell ringers, or just appreciate the tower bells and pray for a situation when life is more normal for everyone and we can all ring properly and joyously.
| | |
| --- | --- |
| | |
| Four bells OK | Five bells better |
Steve Smith (October 2020)
---